Meeting with Wolves
I had a chance to meet real, full-blooded wolves this past weekend so I went and took some pics. I wasn't sure what the arrangement would be — initially thinking they'd be fenced off somewhere, but it turns out I got face to face with them. These aren't hybrids wolf-dogs, they're the real deal.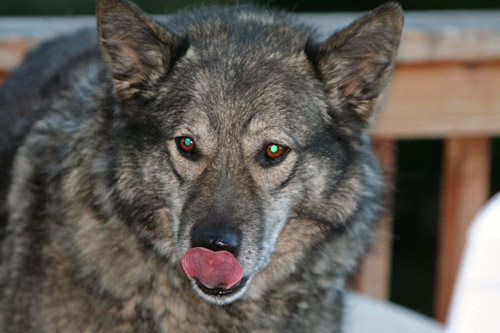 The owner has four wolves on the property: two with the "classic" mixed coloring, one Arctic white phase, and one black phase. You could
almost
pass the black and white ones off as normal dogs at glance, but there's absolutely no mistaking what the others are.
The normal phase adult male is a bulky 120 pounds and you know it right away. My family has always had dogs so I'm used to the vibe that a dog gives off. In the vast majority of cases, once a dog knows you're welcome at the house, they basically just want to play or want attention from you.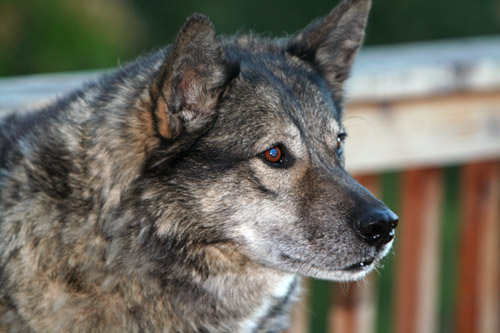 The wolves are nothing like this. There's something about their presence that demands respect and attention. They don't walk like dogs, and don't act like dogs. They weren't aggressive or on edge, but they weren't a happy-bouncy, tail-wagging domesticated dog.
Interestingly, they usually won't look you directly in the eye. They also didn't seem to want stand around with their back exposed. They definitely know where you are at all times. So in the midst of all that, the owner gave me an opportunity to feed them by hand, which I took him up on. I'm not sure how many people would have a chance like this, but it was pretty incredible.
You can see quite a few more photos in the
gallery
.